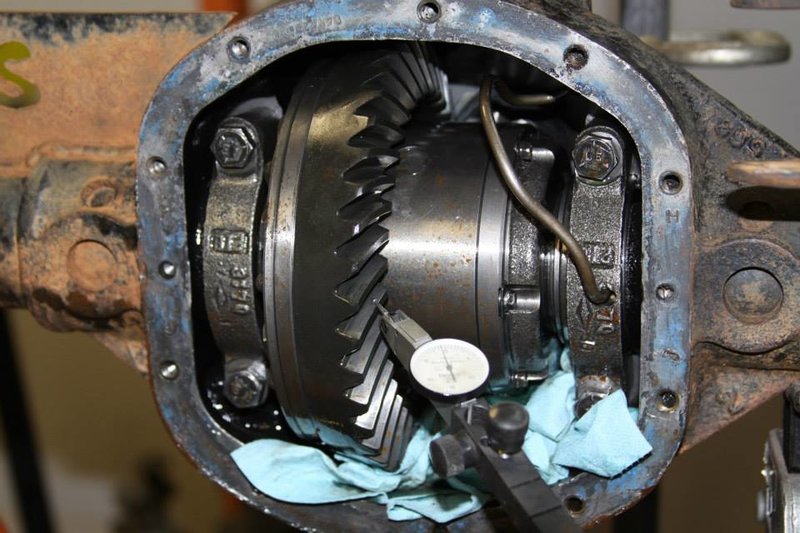 PREP & SAFETY CHECK
We offer 3 levels to suit your budget, time, and performance needs. 
Basic Off Road Safety Check    $200
If you are getting ready to go off-road for the first time in a season, or after every off road trip, we recommend this service. We inspect every joint on your suspension, make sure they are properly torqued, properly greased, inspect for any abnormal wear that would indicate a potential problem. We inspect and torque all of your steering system, checking for worn parts, weak parts, and to prevent that dreaded death wobble.

Includes:
Properly Torque all Suspension Components

Inspect all Bushings, Suspension Joints, Steering, and U-Joints,

Inspect Vent Hoses
Quick Inspection of Wheel Bearings and Ball Joints for Wear

Grease all Zerk Fittings


Yearly Maintenance   $360

Want long life out of your ring and pinion? Do many water crossings or off-road in severe conditions? Then this maintenance is a must.

This service includes all the services of our basic safety check but adds a full front and rear differential service. This is a full inspection of all components to check for moisture, remove debris, and inspect your ring and pinion as well as the carrier for abnormal wear patterns.

Includes:
Services of our basic off road safety check
Front & Rear Diff Service

Pull Diff covers
Flush
Inspect Gears
Inspect Lockers
Clean, Re-fill with new gear oil
Re-seal with new sealant 

Max Protection
This service is recommended once a year or before any big off road experience where breaking an axle could leave you stranded. This service includes all the service of 1 and 2 plus this service also includes a transfer case service inspection, and use of a scan tool to check for any codes.

Includes:
Services of our basic off road safety check
Front & Rear Diff Service
Inspect brakes (% remaining)
Inspect wheel bearings
Transfer-case Service (drain & refill with new fluid)
Read for codes with Scan Tool