MAY 18 - 21, 2017 Wheelers Adventure Overland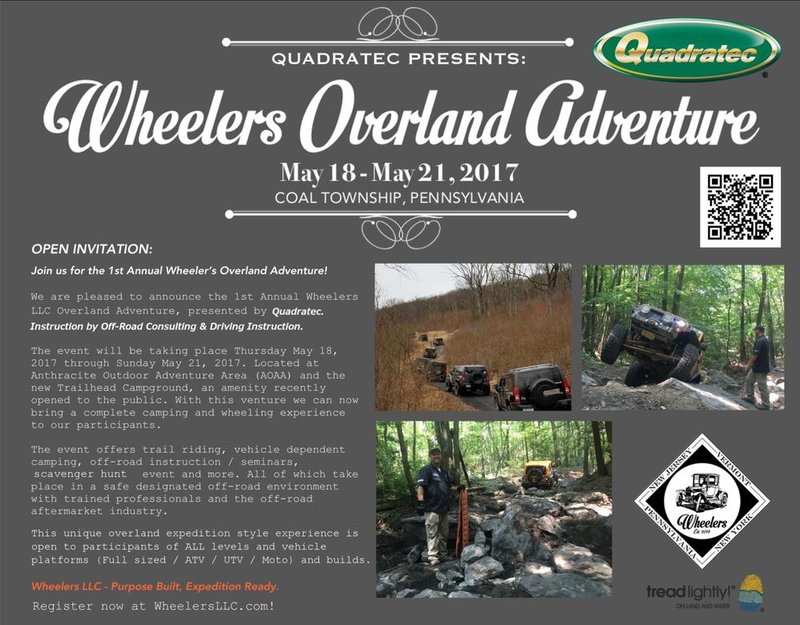 June 17 & 18, 2017 Budds Creek Offroad 4x4 Expo    Budds Creek Motorcross Park
                                                                                                       27963 Budds Creek Road, Mechanicsville, MD 20659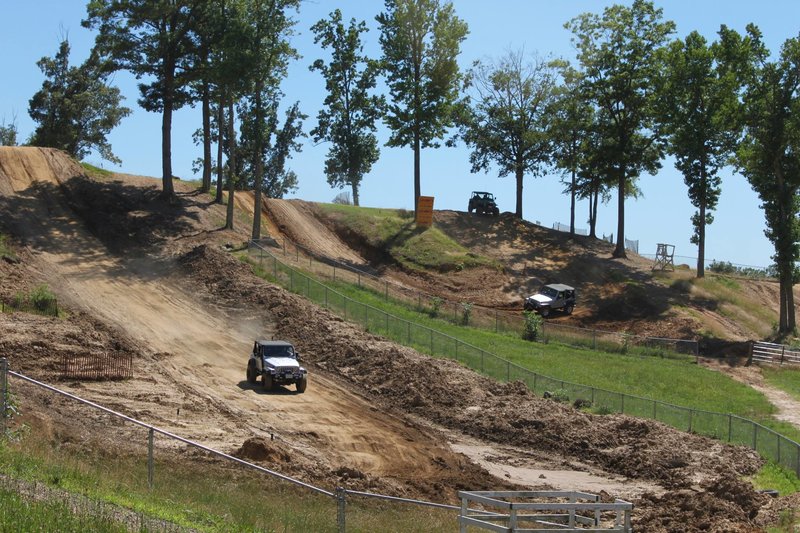 August 5th & 6th, 2017  Weekend of Camping & Wheeling
Anthracite Outdoor Adventure Area.  Our New Year's Eve group will be doing some trails and learning about overloading and navigation. 
October 21st, 2017 Rally in the Valley     
Frederick Fairgrounds, Frederick, MD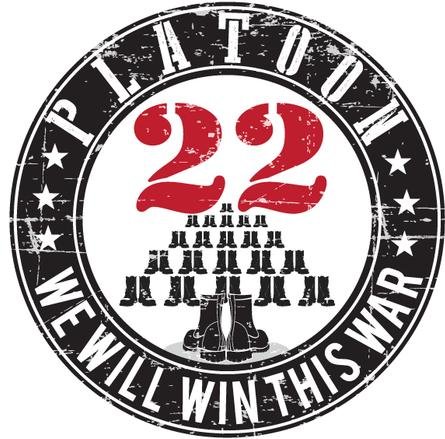 October 27- 29, 2017  2nd Annual Woodland Adventure
Dec 31-Jan 1st   Wheelers Day 2017-18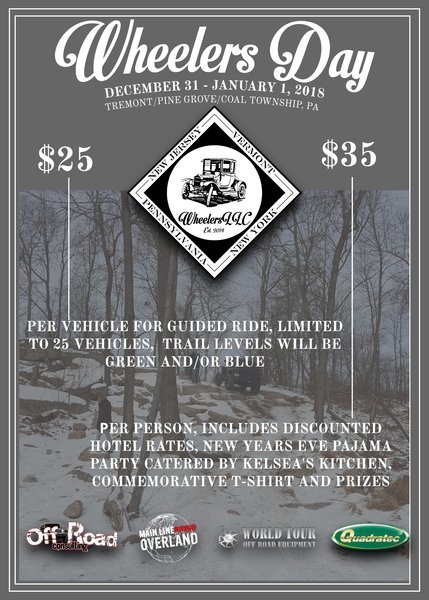 https://offroad-consulting.com/2018-woodland-adventure

What is the Woodland Adventure?

Combine off road driving, geocaching, mapping/navigating, overlanding, time management  and scavenger hunt all wrapped up into one big weekend! 
Complete goals along the way to accumulate points! Goals can be in the form of stickers, drawings, pictures and stamps!  The best part is you get to lay out your own route and adventure! 
Using the GPS and maps provided, plan your route to find the various stops and start logging your points!
Whichever team has the most points at the end of the event will win the top prizes! 
This fun, family friendly event is perfect for stock or modified vehicles. 
Marine Corps Museum Nov 10th Event