Vehicle Services
Do you drive off road? Maybe you hit some of those rough Maryland roads. Either way if you knocked a few parts loose at World Tour Off Road Equipment we can repair those parts, replace those parts, or make brand new parts for your vehicle.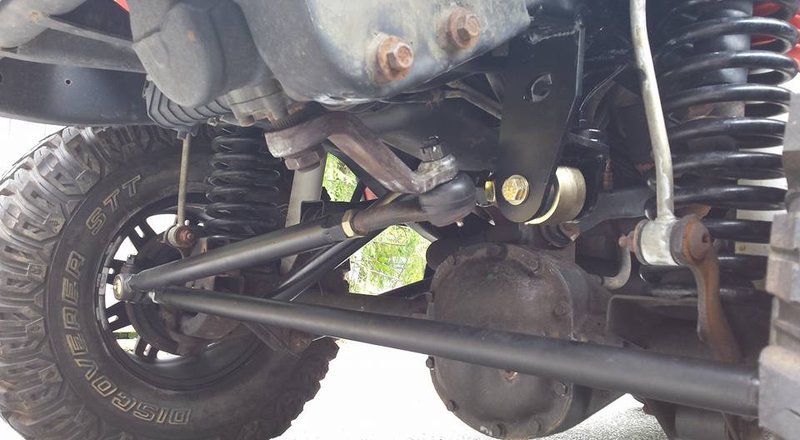 Suspension Upgrades
What are your goals with your suspension? Do you want it to handle better, tackle bigger obstacles, or just give a smoother ride? Not only do we sell lift kits from most major manufacturers, but we can custom build your full system. For the really aggressive among you we can build a three link, 4 link, double triangulated, coil overs and even more. Give us a call and tell us your suspension dreams.
Structural Axle Housing Modifications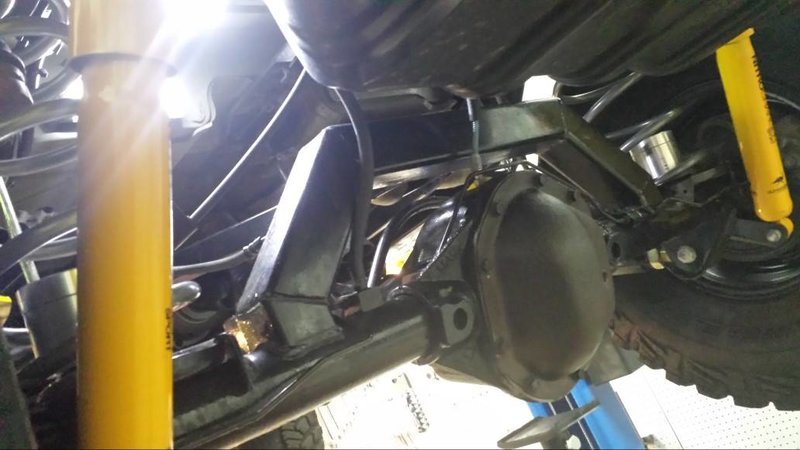 Aftermarket axles are sexy, they are also very expensive. We love nothing more than taking a stock axle and giving it back to you twice as strong, able to handle all the abuse you can throw at it. With proven practices we can sleeve, gusset, bridge, and truss your axle housing for more strength, better suspension geometry, and more articulation.
Axle Gearing and Lockers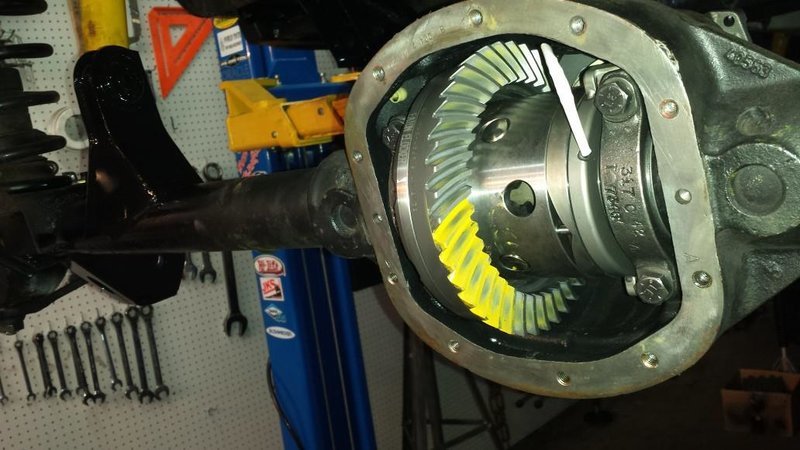 Gear Gears Gears. This is probably the most debated topic in the modified industry from street racing to off road trail riding. We have learned how to do this the right way, and only the right way. We literally have about two of every gearing tool on the planet to make this easier on ourselves and to accomplish this as accurately as technology allows. We take great pride in each and every gear install we do. Meticulous attention to details means when we stand behind our product we know it was done right.
Roll Cages & Custom Bumpers
We are a full custom structural fabrication shop and can handle projects from simple modifications to total cage builds. We can tie your cage into the frame or the suspension system if needed. Depending on how fast you think you will be driving we can build a cage to help you survive if your vehicle flips. We have all the bending, notching, and welding equipment to make your dreams happen for you. "I have personally had my own family out wheeling with me and wouldn't want anything to happen to them so the safety of your vehicle needs to protect not just the vehicle but also the most important people in it." (Paul)
Frame Restoration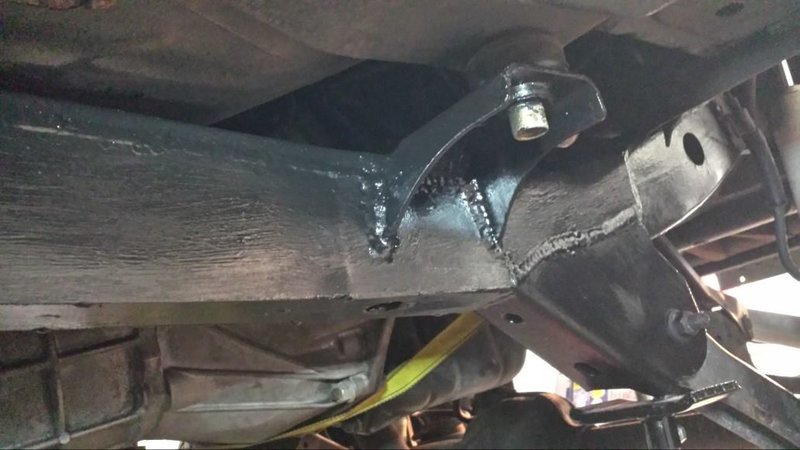 This sure is a sore subject here on the east coast. My own vehicle is an old TJ and it takes some real effort to keep the rust gremlins from eating your frame to bits. We have the full range of professional products to teach you how to treat and paint your own frame inside and out. If needed we can make professional frame repairs. Professional is the key word here. This needs to be done right or not at all. We are very happy to teach you how to maintain your own frame so it stays repaired or we can do it for you. We all want to get the longest life out of our toys as possible.
Custom Lighting for any Vehicle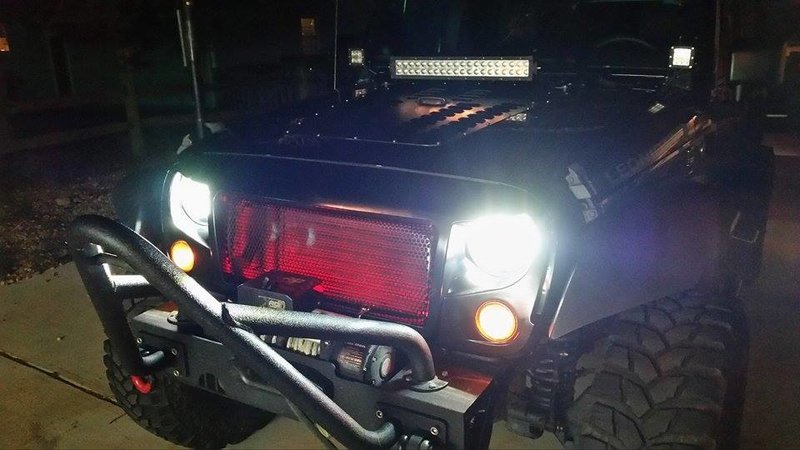 Want to light up the night or just blind your friends at the next meet and greet? If you follow us on social media you know we are big into lighting. Pods, light bars, custom colored lighting, for better visibility and sometimes to just look cool. Technology continues to improve and the prices continue to drop. Low draw lighting is wonderful when you are stuck and trying to save the battery for other things you need to do. If you have an idea we can help you make it come true.
Stickers and Graphics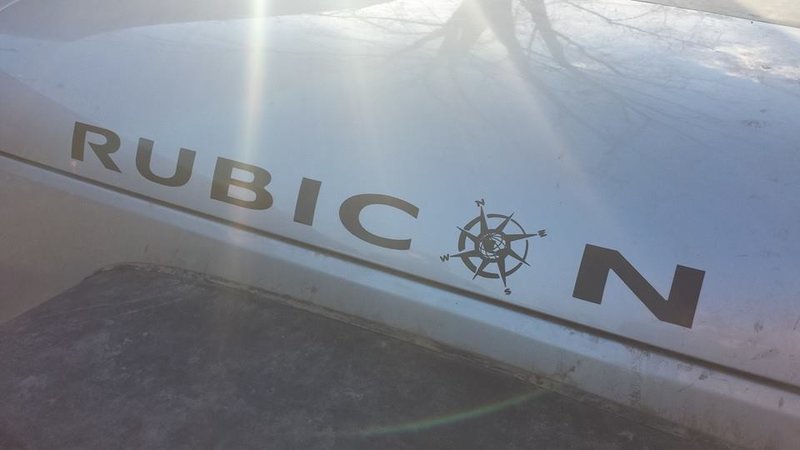 Have a special event, club logo, or even just a name for your vehicle stop by and have a custom sticker made to show it off. We make it as simple as possible, stop by the shop with your images or your own custom idea and we will help give it color and life.
Overlanding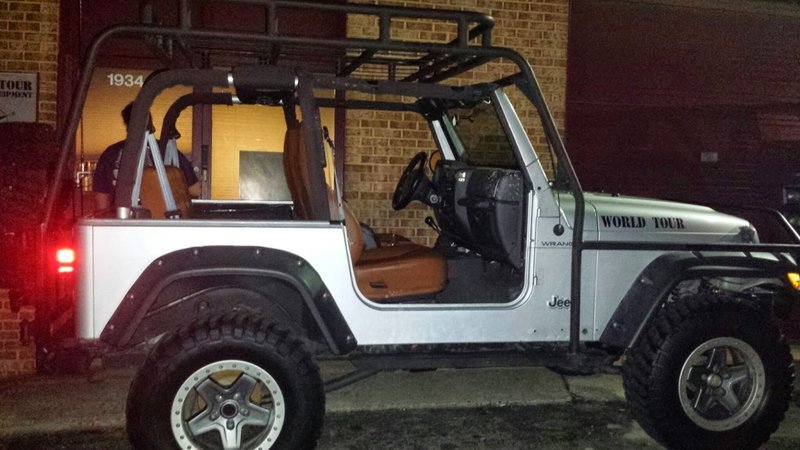 This is where our inspiration and company name comes from. Come see the world. You don't have to be an international traveler to see more of the world you live in. Explore the rest of your own city you haven't seen yet. Check out the rest of your own state. Traveling isn't about how far from home you go but more of how long the journey is and new experiences and friendships you create along the way. All of us aren't capable of hiking across some exotic island in the Pacific Ocean but most of us can take a road trip.